STORY
Sébastienne Jewelry is a french brand dedicated to luxury body jewelry. Made with ethical 18-karat gold, they are adorned with genuine semi-precious stones and handmade in our Parisian workshop.
Sébastienne highlights the emancipation power of body jewelry by drawing inspiration from fine jewelry. Wearing jewelry reinvents itself, offering a new freedom to assert yourself in the face of traditional codes. Lines are refined, to create at the same time timeless and sophisticated body jewelry. French chic went slumming !
Designed as an ornament to enhance the body, they are the modern evolution of classic piercings, a tribute to the figure and form of the human body, highlighting each angle and embracing each curve. A renewed appearance, a personality asserted.
Sébastienne Jewelry was born in 2019 from the association of two friends. Léa is the designer and artistic director, she designs sketches, with the choice of gems and gold's color, until the complete realization by hand, of each jewelry. Marine takes care of the development of the brand and its social networks.
QUALITY
At Sébastienne, we think of our body jewelry as pieces of fine jewelry, both in their forms and in their manufacture.
Quality is our motto, that's why we choose noble materials and artisanal production, witness of our craftsmanship.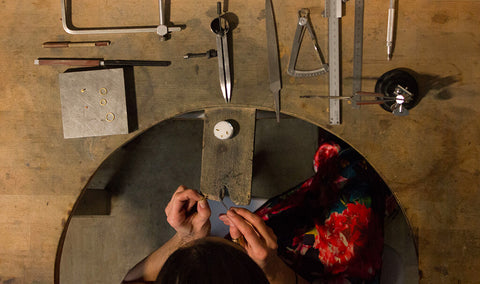 100% FRENCH FABRICATION
We rethink our model of consumption, and give back to time its value: the time of reflection and conception in order to give life to handmade jewelry.
Each jewelry is handmade to order in our Parisian workshop to match at best everyone's expectations.
Traditional jewelry techniques and new technologies are combined to obtain jewelry with a precision to the tenth of a millimeter, to observe current standards for body jewelry.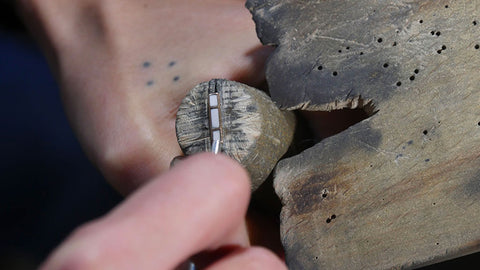 MATERIALS
We work with 18 carat solid gold, the best possible quality of gold for that type of jewelry. Our 3 variations of gold do not contain nickel and are biocompatible. Our jewelry is suitable for first ear piercing.
At SÉBASTIENNE we give meaning to Beauty and integrate an ethical and ecological dimension into our jewelry. We use certified and / or recycled gold, respecting human rights and labor standards, and limiting its impact on the environment.
Each stone is cut according to our designs by a french gem cutter. Then, they are set by hand on our jewelry, in our Parisian workshop.